UHS collaborator Mirine Dye will be "Going over the Edge" in downtown Miami to bring attention to children's public health issues.
Here is Mirine's message: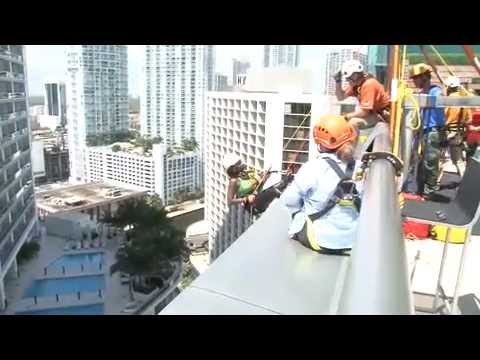 If you know me, you know I have dedicated my career to going the extra mile for mothers, infants and families regarding their health and safety.  You may also know I am a total thrill seeker!   Please help me raise money for a group who is as passionate as I am!  I am willing to repel from a building in downtown Miami, will you help me make it worth the effort? Helping Miami Children's Initiative is a thrill too!
If you don't know me yet, you should know that I am fortunate to work for a great company in Miami which supports and leads the way with so many community and public health efforts, Urban Health Solutions. Please help me support the Miami Children's Initiative by making a donation through my page. The process is fast, easy and secure. Thanks so much for your support.
To learn more, click here: www.stayclassy.org/urbanhs